White Chocolate is the KEY
Juhani's parents are like professional berry pickers. Every year, they pick dozens of kilos of berries and store them in the freezer.
Finnish Cloudberry Pie, LAKKAPIIRAKKA HILLAPIIRAKKA
Berries in Finland are strawberries, blueberries, and cloudberries. I used freshly picked cloudberries to make a traditional Finnish pie.
Finnish Lingonberry Pie, PUOLUKKAPIIRAKKA
When you make a tart with frozen berries, the berries color the dough. I took advantage of this and baked a lovely pink lingonberry pie.
The lingonberries and cloudberries were made into pies, the Finnish way.
When I was thinking about what to do with the blueberries, Juhani told me that a pie would definitely be good, and that it would taste better with white chocolate. After all, it's best to listen to the local people about local products.
Finnish Blueberry Pie with White Chocolate, MUSTIKKAPIIRAKKA
From Finland, the land of blueberries, comes this recipe for a delicious blueberry pie with white chocolate. You can enjoy the cafe taste.
INGREDIENTS
Pie dough
butter

100

g

brown sugar

50

g

egg

(if you like, *1)

1

wheat flour

(*2)

75

g

whole wheat flour

(or barley flour)

50

g

baking powder

1

tsp
Filling
blueberry

(frozen one is ok)

100

g

rahka

(or cream cheese, *3)

250

g

white chocolate

75

g

fresh cream

50

g

white sugar

20

g

egg

(if you like, *4)

1
Topping
blueberry

(frozen one is ok)

50

g

white chocolate

25

g
INSTRUCTIONS
Preparation
Bring butter to room temperature, or melt in the microwave.

Mix all the flour for the dough.

Line a cake pan with a cookie sheet.

Preheat the oven to 200°C.
Making the dough
Add the sugar to the butter and mix well.

Add the egg here if you put in and mix well.

Add the flour mixture in three parts, mixing well after each addition.

Put the dough into the cake pan. The dough is sticky, so you can use your fingers dipped in water to make the shape(*5).

Place in the oven and bake for 10 minutes. At this point, the dough should be raw.
Making the filling
Combine all ingredients in a bowl and mix well. If you use frozen blueberry, just put it as frozen.

Pour the filling over the baked dough.

Sprinkle the frozen blueberries and white chocolate on top of the filling.

Bake in the oven for 30-40 minutes.

Cool thoroughly and refrigerate. The next day or later is best when the dough and filling are well blended.
NOTES
*1
Adding egg to the dough makes it fluffier. Without the egg, the texture is rough.
*2
All flour in Finland is strong flour.
Flour Classification in Japan, Finland, USA, Europe
The way flour is classified differs by country. Here is how flour is classified in Japan and Finland, also in Europe U.S.
*3
For the filling, I use a dairy product called rahka. It is a product that is somewhere between yogurt and cheese, and can be substituted for cream cheese in this recipe.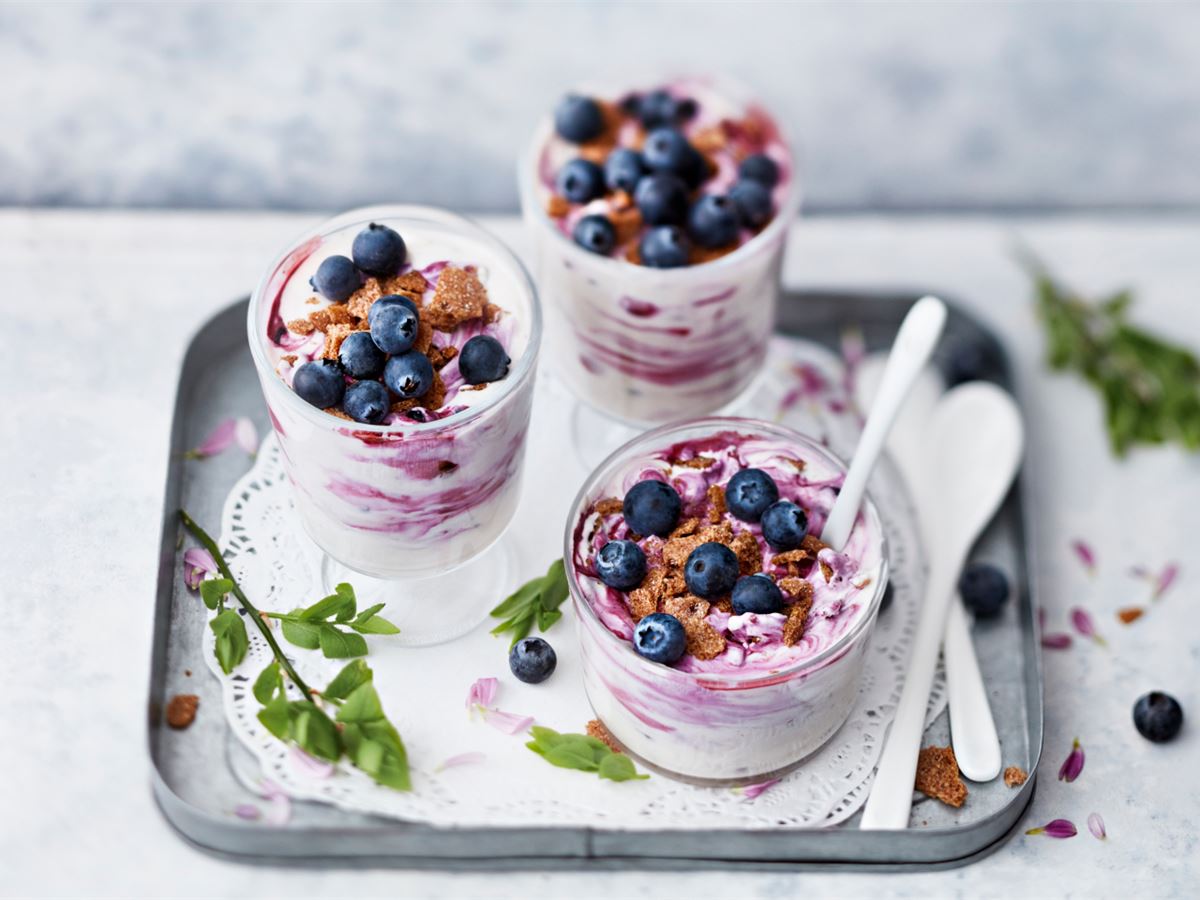 Rahkat ja leivontatuotteet
Rahka on maitohyllyn moniottelija. Se on ruokaisa välipala ja monipuolinen jälkiruokien pohja. Leipurin käsissä rahka tekee taikojaan leivonnaisten täytteissä j...
*4
If you add eggs to the filling, it will firm up. If you don't add eggs, it will have a soft texture like a rare cheese cake.
*5
If you use a 20cm diameter mold, the filling should be about 1cm thick. If you want to make a wall around it, a height of about 3 cm including the thickness of the bottom will be enough.